Welded Galvanized Metal Storage Cages
Ini Welded Galvanized Metal Storage Cages adalah metode yang efektif untuk menyimpan peralatan yang perlu dipindahkan dengan mudah. The Zinc Folding Wire Mesh Palet dan Heavy Duty Mesh Foldable Wire Containers memiliki roda sehingga mereka dapat didorong bersama dan mereka semua dapat dipindahkan dengan cara yang sama palet dipindahkan dengan truk tangan atau forklift.
Keuntungan Welded Wire Container:
Dengan spesifikasi yang seragam dan kapasitas tetap, itu membuat persediaan mudah untuk membersihkan, menyortir dan menghitung, meningkatkan efisiensi
Kokoh dan tahan lama, mudah dibawa dan didaur ulang
Wadah kawat yang ditingkatkan dapat disimpan di rak dan jalur perakitan dan juga dapat ditumpuk
Wadah Wire Mesh dengan kastor dapat digerakkan
Wadah kawat dengan lempengan PVC dan pelat baja dapat menghindari hilangnya suku cadang yang kecil
Wadah Wiremesh dengan ruang mesh yang diperbesar dapat digunakan untuk menyimpan kotak kertas dan barang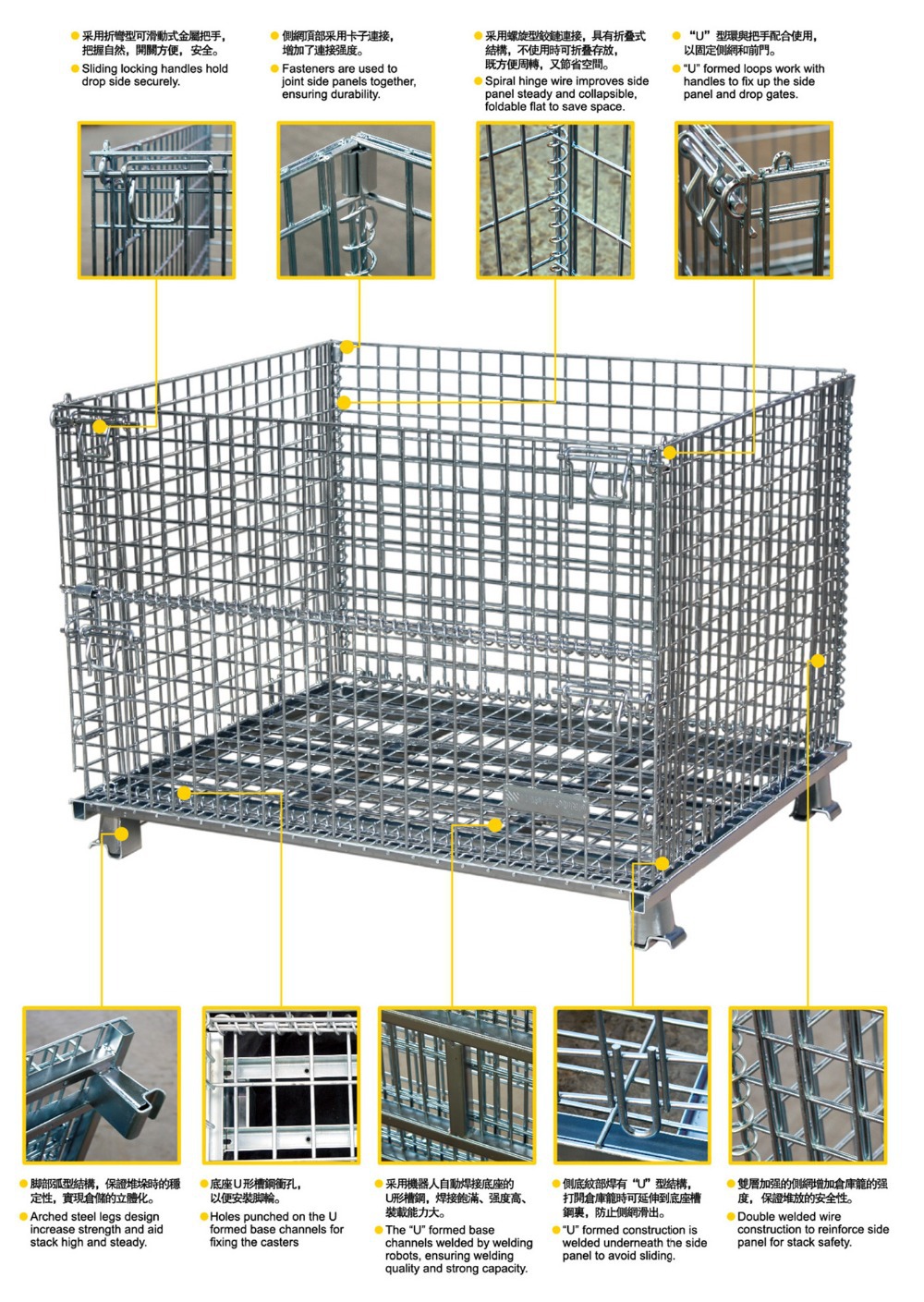 Size

grid(mm)

Wire diamater

Loading Capacity

Weight

800x600x650mm(Small)

50x100

5.8mm

500kgs

23 kgs

50x50

5.8mm

600kgs

27kgs

1000x800x850mm(Middle)

50x100

5.8mm

900kgs

36kgs

50x50

5.8mm

1200kgs

47kgs

1200x1000x900mm(Large)

50x100

5.8mm

1200 kgs

47 kgs

50x50

5.8mm

1500 kgs

60 kgs

The Wire Storage Baskets digunakan untuk area industri dan gudang.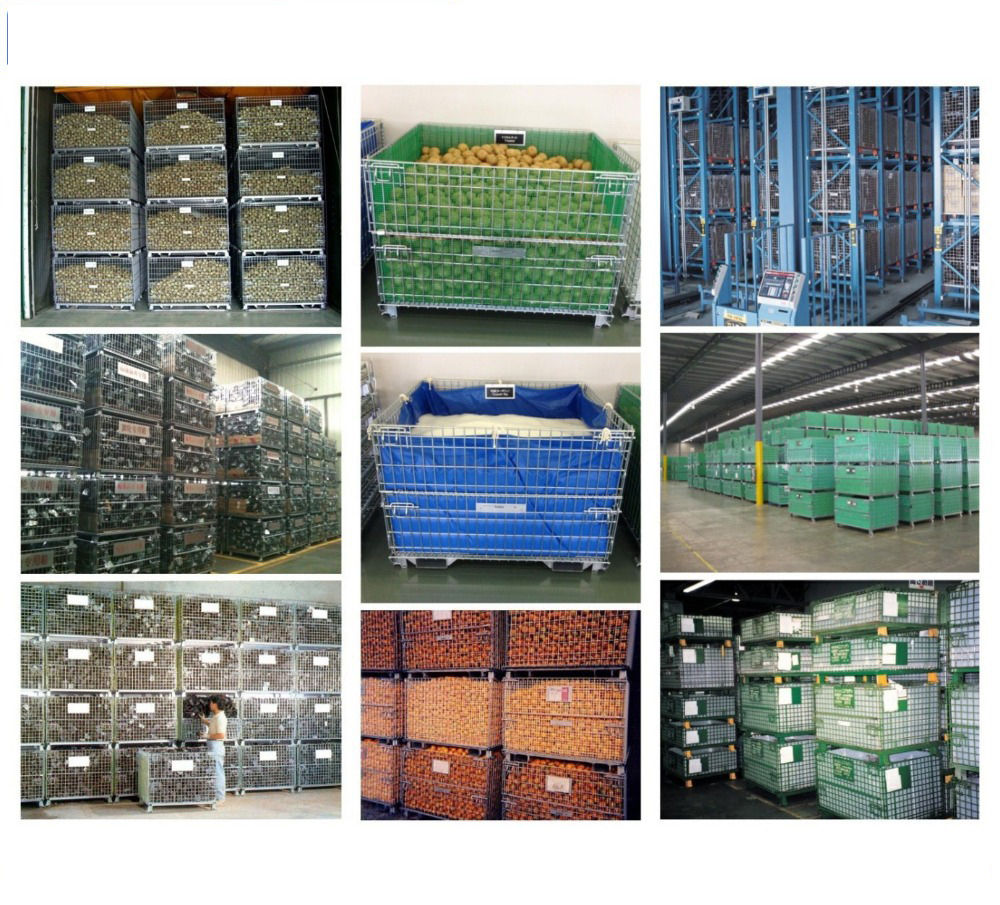 Packing Detail: Plastic banding dan stretch film dibungkus, mudah loading dan unloading dengan truk forklift atau jack pallet.
Waktu Pengiriman: 10-15 hari untuk satu kontainer 40'GP setelah menerima setoran lanjutan atau L / C.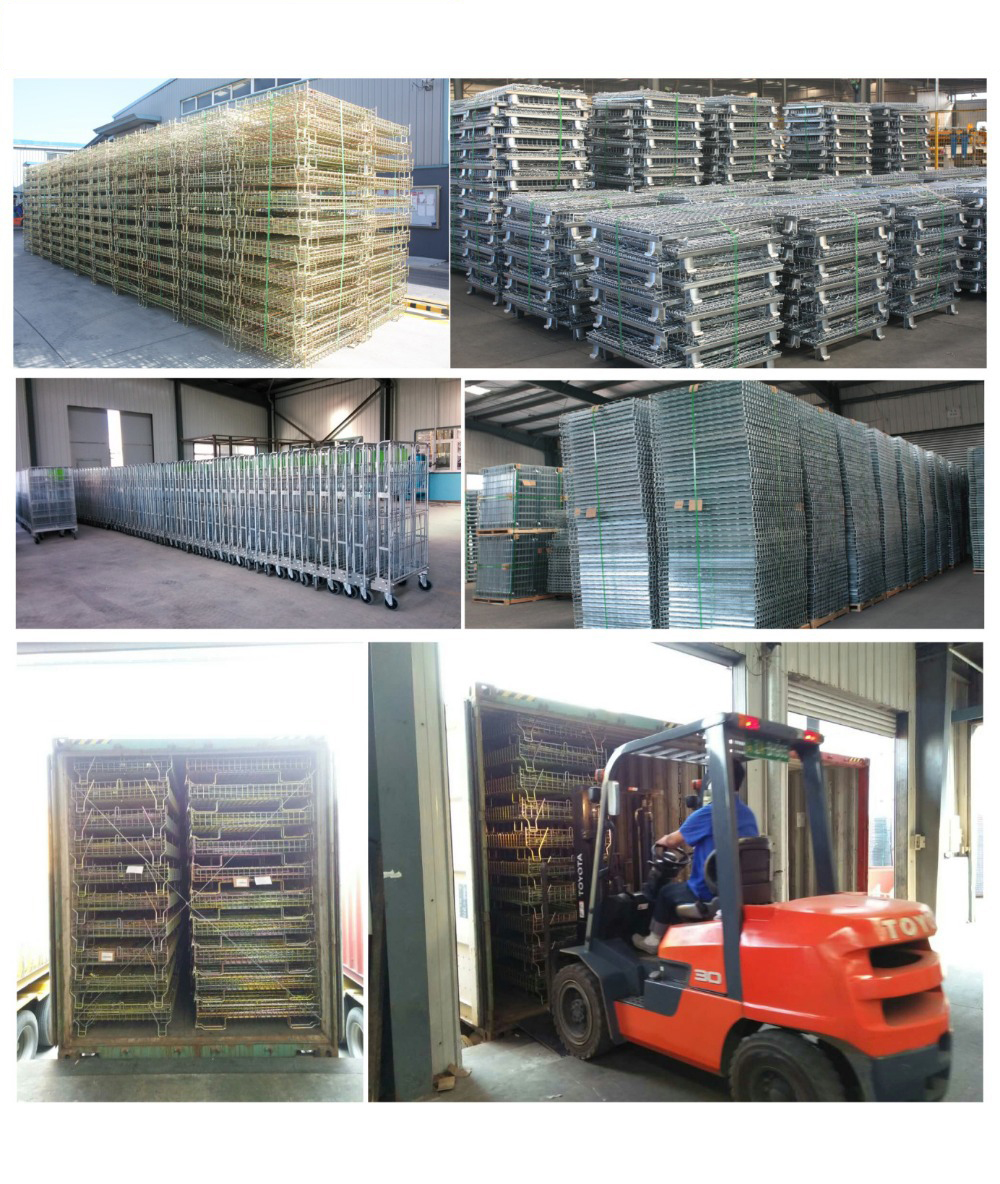 Anping Enzar Metal Products Co, Ltd adalah produsen khusus dan pengekspor logam dan wire mesh
produk mulai dari 2007. Kegiatan manufaktur kami dapat dilacak kembali ke lebih dari sepuluh tahun yang lalu.
Produk utama yang kami produksi dapat terdaftar sebagai berikut.
Pagar Mesh Dilas
-Dilengkapi Wire Mesh Sheet
-Dilengkapi Wire Mesh Roll
-Kawat Baja Dilas
-Merek Wire Mesh
-Lapisan baja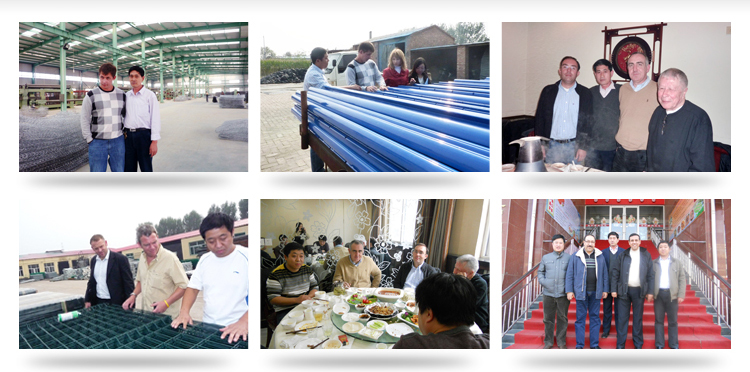 Kategori Produk : Wadah kawat